If your sod is tired and sparse or more weeds than actual sod we can help. We will remove the old sod first before installing the new sod.
Installing sod, unlike grass seeds, provides you with a new lawn instantly. If you have pets this is better than seeding.
The most common sod types in North-Central Texas are St. Augustine, Bermuda, and Zoysia.
Of course, proper lawn care ensures that your lawn withstands weeds, insects, and diseases.
To keep your lawn beautiful and healthy
Water your lawn deeply and less often

Fertilize your lawn twice a year

Cut your lawn to the recommended height

Recycle your grass clippings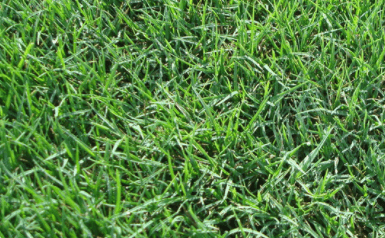 Lawn Seeding + Over Seeding
Lawn Seeding is an alternative to laying sod plugs (sod pieces). This is a great option at the right time of the year (best in fall), for large areas if budget is a consideration, and if you are willing to dedicate enough time to fertilize and water the new seeds to ensure good results.
Over-Seeding with annual lawn seeds is a great option for thin or worn lawns and during winter and summer months in order to get a fresh green looking lawn.