Our focus in design for commercial landscaping has given us inspiration across North Texas to find beautiful florals that can withstand our unique and at times frustrating weather patterns. From residents in multifamily facilities that expect beauty across the property year round to tenants of a commercial property who bring clients in and out of a building who expect to see top tier florals greet them in the morning and see them out the door on their way home, we've selected a few of our favorite native Texas plants that thrive in some of our most gorgeous custom landscaping designs across Dallas.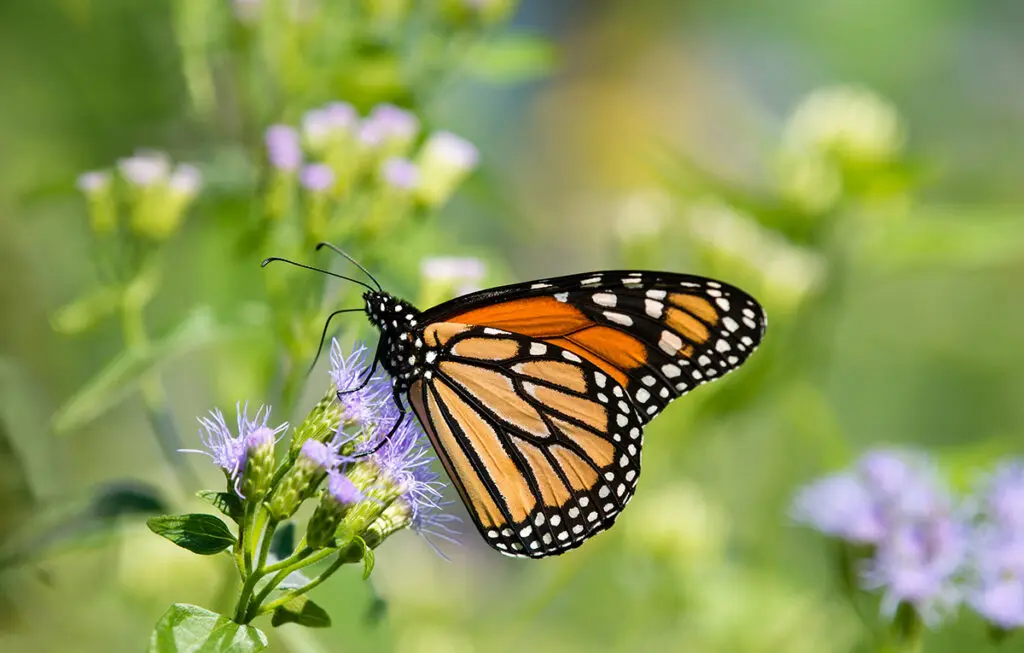 Get inspired to bring the fall season to life in your landscaping! Check out a few of our favorite plants before and be sure to ask about them when you book a consultation with us:
Conoclinium coelestinum (blue mistflower) Gregg's blue mistflower – blooms in fall and feeds monarch butterflies on their migration south. If you want butterflies, you NEED blue mistflower)
Liatris elegans (gay feather or blazing star) – feathery purple blooms that stand tall
Coreopsis tinctoria var. tinctoria (golden tickseed) – orange yellow blooms that attract pollinators are are incredibly sturdy plants
Salvia azurea (azure blue sage) – A very tall, blue cluster of flowers
Texas native milkweed, Asclepias tuberosa, commonly called butterfly weed and butterfly milkweed – bright orange blooms that are sure to attract all types of butterflies, especially monarchs.
Turk's Cap – dense clusters of tall stalks and leaves with red blooms that attract hummingbirds on their fall migration, very drought resistant, shade tolerant, and will come back year after year.
Tall bunch grasses such as little bluestem, big bluestem, silver bluestem all make incredible backdrops for the blooming flowers
Northwind or Shenandoah Red Switch Grass are hybrid natives that are smaller in stature, but also have beautiful shades of blue-green and red, respectively and add color and texture.
Whether you're a fan of bright yellow blooms that attract pollinators or simply looking for tall grasses that act as supporting cast members to show off the bright blooms of more showy non-native Texan plants, we thoroughly enjoy creating unique environments for native Texan plants to thrive as we create unique designs for our commercial landscape clients across north Texas. Our creative collections and blends of both native and non-native selections combined with our artistry ensure that every clients' grounds aren't just beautiful once – but last for the entire season and are both people and nature pleasers.
Ready to get started on your native Texas landscape design? Book with us now!